The U.S. Postal Service has issued a call for new delivery vehicles. Motor 1, in collaboration with Varomma, has answered the call with these six concepts.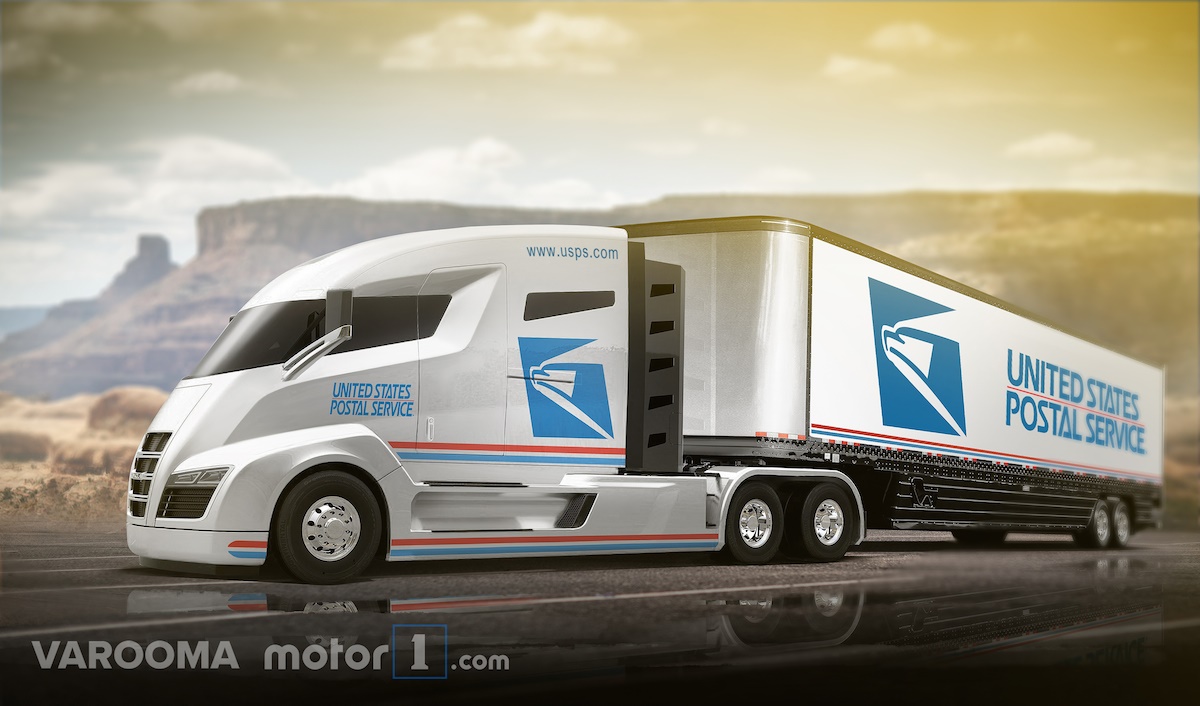 Above: The hydrogen-powered Nikola One Semi would come with a million miles' worth of free fuel.
Above: The electric Vision Van would deploy a fleet of drones to make deliveries.
Above: A Tesla X mail delivery vehicle, with a range of 289 miles from a single $13.20 charge, could help the USPS balance its books.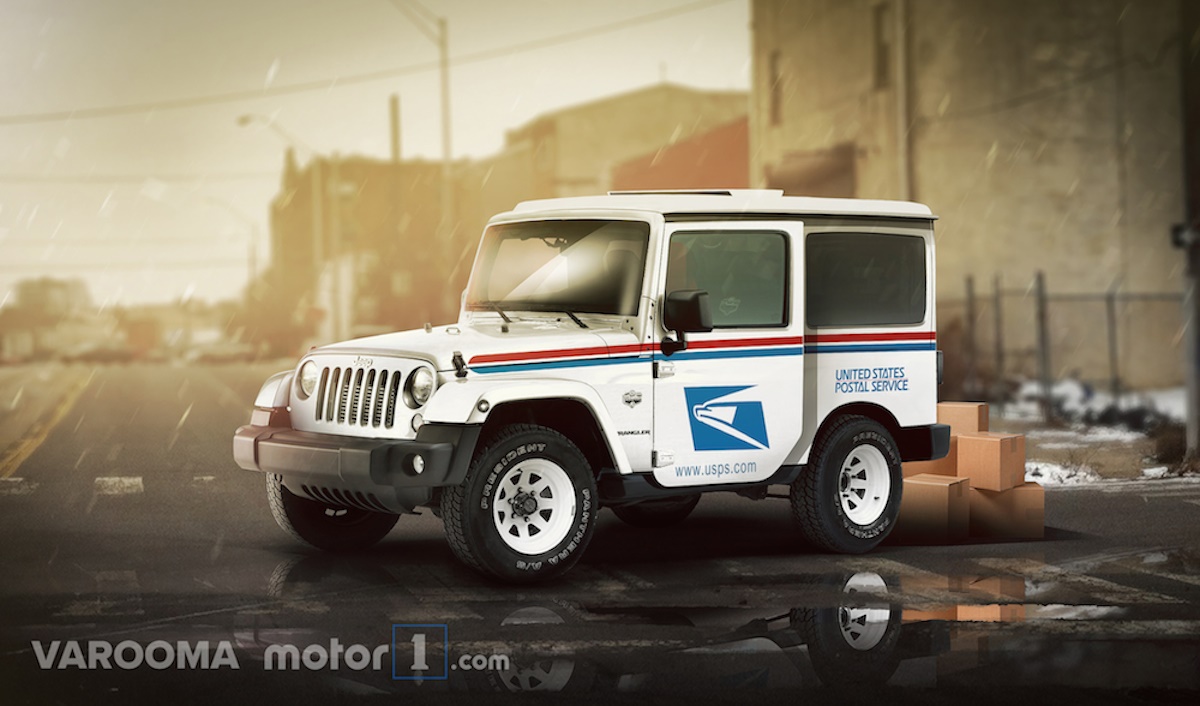 Above: This Jeep Wrangler concept pays homage to the original Dispatcher Jeeps.
Above: Boasting a 6.3 litre V12 engine and 0-100km acceleration in 3.4 seconds, this Ferrari will give a new meaning to the term Express Mail.
Above: The American Motors Military HUMMER will get the mail delivered through rain, sleet, snow and the apocalypse.
Read more about these vehicles at www.varooma.com/blog/vehicles-to-replace-us-mail-truck.html.