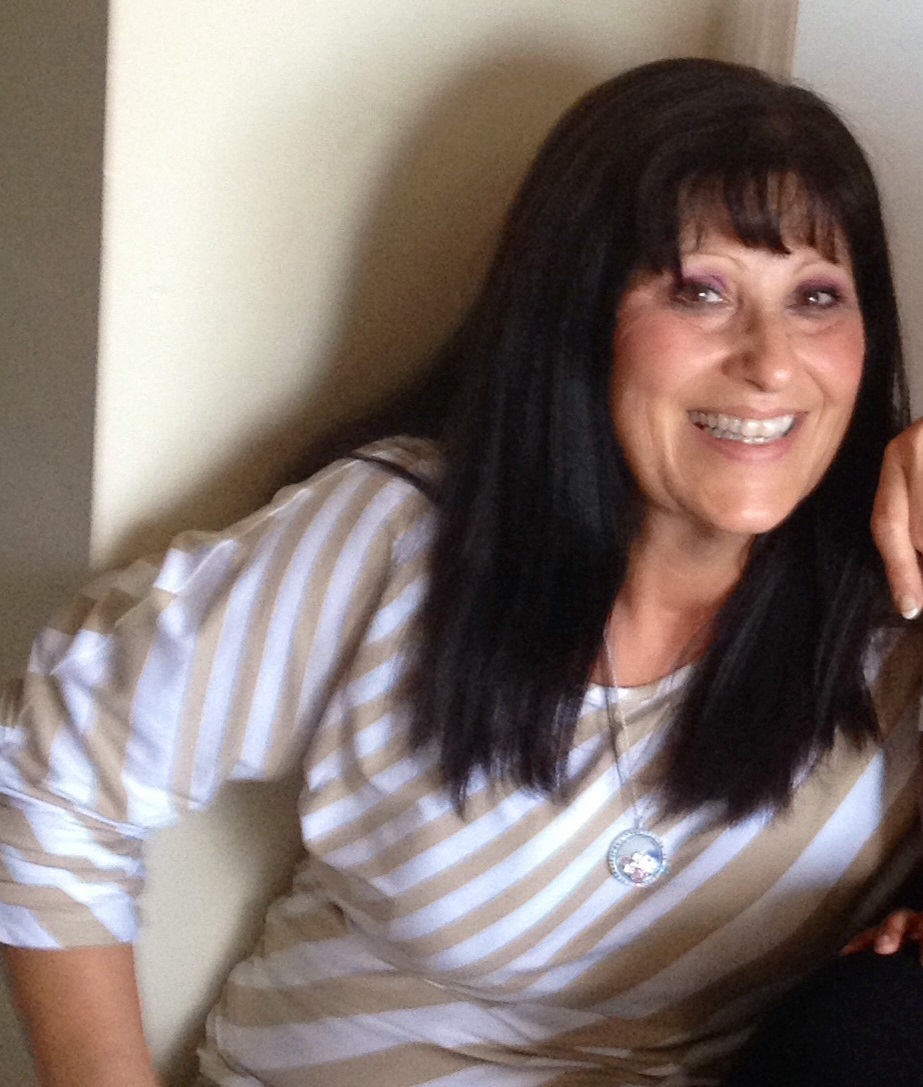 Roseanne is a retired USPS employee with an extensive background in USPS retirement, disability retirement, OWCP, EEO, Labor Relations and HR. She conducts individual and group counseling and is able to comprehensively discuss the pros and cons of employees who are on OWCP, disability retirement and regular retirement. Roseanne will be happy to answer your postal retirement questions. Contact Roseanne at roseanne.jefferson@icloud.com. Click here for prior Q&As and Click here for Q&As prior to July 2014.
Good Day Postal Employee's and a very Merry Christmas, and Joyous Holiday Season to you all and your families.
During this season of good will and gratitude, I feel to the need to share my heartfelt thanks for the prayers and kind words of support, many of you have offered, and the sharing of "your family stories" with me over the past couple of years. As I have shared family struggles with our daughter Hope, and her Stage 3 Breast Cancer, I felt it was important for you all to know, that the uplifting messages, asking how she is doing and knowing simply, she is being prayed for, is the boost I need to get right back into that level of appreciation for what I have, and the progress she has made so far. And not focusing on the negative, because we all have negative issues in life, no one is immune to that. So once again thank you!!!
I actually begin this column in a very good place….holiday speaking… this year!!! Along with doing retirements across the country myself, I have been able to enjoy my favorite holiday, (and you will too when you retire). With as many many grandchildren and great grandchildren that I have, I feel pretty accomplished this year. I am about 90% completed with gift purchase; those ordered are delivered to my home. On-line shopping comes in handy, and can be a BOOST to our agency, if you make the conscious choice to purchase with a vendor that uses the Postal Service FIRST, versus going the Brown/EX , then the Non USPS package, gets a "hitch" on our USPS back, using OUR carriers to go "where no others will go….our letter carriers…you all rock!!! I will many times, as I am ordering….if I don't see the USPS as a choice in mailing….I don't order from them, and I actually send them an email and tell them WHY I didn't order from them…."you did NOT offer the USPS as a choice in mailing, and because of that, I am ordering with another company that does use USPS exclusively. Maybe if we as postal employees (and retiree's) used that we COULD MAKE A DIFFERENCE, we as a group of postal retirees ARE MASSIVE, AND COLLECTIVELY, WE CAN MAKE A CHANGE.
As the packages come in, they get wrapped, then make an immediate turn around after all the holiday paper and trimmings, gets placed into the "mailing box", and off to the PO for mailing. It makes me remember how crazy life was when the monumental task of hiring hundreds…upon hundreds of casual for Christmas work.
Hell after almost 32 years of Christmas', & of being totally insane EACH year, this year was a real treat!! Of course, how else could you do something like this every year, and I mean year after year after year…and not be insane. My YEARLY CHRISTMAS COMMENT WAS ALL THE TIME…"ya know Christmas didn't sneak up on you….It's always the same time EVERY YEAR!!!" BUT NO they wait…and wait…and discuss, re-discuss, have a meeting or two or eight, and now it's October, and they just still don't have what you in personnel need to hire these casuals. Then finally after constant emails…."give me the numbers, times you want them and where"…its closing in on Halloween now. Even so, with all the BS, finally give you a figure – YOU know damn well IS GOING to change. And then the next issue…OK I got the (final BS) total number of what you want hired, now "WHAT TIME DO YOU WANT THEM to report" AND "WHERE DO YOU WANT THEM to work"?
UH OH, SHUT the FRONT DOOR…, now its time for the rubber to meet the road. This is where, you know who has the "juice". The "juice" is when you as an employee KNOW your job. Today, many of the EAS employees are, let me say as kindly as I can, "green". However, some have been "green" for too many years, and they come under the category of LOSER. If you follow my column, you know I mention every so often about the LOSER EAS employees that we have….and we do. So if you are EAS, don't get your drawers/panties in an bunch, if I ain't talking about you….you CERTAINLY KNOW EAS employees that I AM talking about. So when you need to hire mass numbers of casuals, those numbers should reflect close to WHAT YOU DID LAST YEAR!!..AT LEAST that should be your beginning game plan. MY LINE FOR YEARS to District Management "Christmas comes "generally" the same time ever year ("DUH"), that the plan should be very close to the same PLAN (that you worked on for months LAST YEAR!!!.). Now just throw in the "hiring kettle" some ambiguous number like 475 (Christmas casuals). Yea I would say that a lot….Christmas comes the same time every year…they used to look at me very confused, like "why does she always say that". (I guess because its a FACT!!)
SO now what is required…Hire 475 (you know that number is gonna change 6 or 7 times fer sure). NOW, find 475+ people that want to work for 3 or 4 weeks, (or maybe only 2 weeks); at begin tour times that are impossible for EVERY ONE OTHER than us POSTAL EMPLOYEES..…well you know… (and many don't realize that they will get paid after Christmas)). These 475+ must be drug free and no criminal record in the last 10 years; AND work for our agency that has no tolerance for a personal life of their career employees, let alone the casuals. WHERE DO YOU FIND THAT? IN WHAT CITY DO YOU FIND THAT?? OH YEA BABY….that critieria….they lining up at the door…..NOT!!!! OH wait….did we not tell you yesterday…..Area wants us to "do a HUB" so were gonna need about 80-100 more…but just hang on, don't do anything yet, because Area may put the HUB in another city/state…….and that is why I B CRAZY today!!
Q 1.Roseanne, Several questions:
1. I'm CSRS EAS and planning on retiring at the end of this December or early January. I know that the first 3 days of the month are good, but that puts me in the middle of week 1 of a pay period. Is there any reason I shouldn't have my last day of work 12/26? This is the last day of the pay period.
2. Since I wouldn't receive my terminal leave check until sometime in the mid to end of January period would this income be taxed for 2014 or 2015 tax year?
3. I currently have approximately 640 hours of AL. I know my max carryover is 560 hours but if I retire prior to the new leave year will my terminal check reflect my actual hours (640) or the just the max carryover of 560? JB
A 1. Hi JB, In all the retirements that I have done which employees want to retire at the end of the year, I have suggested that the employees date their retirement for 12/26/14. That dates just makes SENSE, its the end of a pay period. I know CSRS can go up to the 3rd of the month, but just because you can, doesn't mean its a good financial move, and it really isn't in this case. And question #2, you should be able to collect all of your Earned Annual Leave, (as you are EAS). Question 3. As far as TAXES it depends WHERE (what year) EAGAN lists this money on your W2, I have seen it both ways…the annual leave check paid (in January), has been listed for the former year (2014) and I have also seen annual leave paid out in January that did not show until the following year W-2 (for 2015). Roseanne
Q 2. Hi Roseanne, I have just been approved for disability retirement. I'm 60 so I won't be getting the 60%. I know that I can choose to stay on workers comp rather than take the retirement. I've been on limited duty for the past year with PO paying 4 hours and WC paying four. What I need to know is this…if I choose WC will I get the FULL 8 hours or just the 4 hours I've been getting for a year? I hope you can help, I have decide by tomorrow (and human resources called me at 4:45 today…) whether to switch to a "normal" retirement. Thanks so much for any help you can give me! B
A 2. Unfortunately, I had no internet service for the past 4 days, so I apologize about not getting back with you. But how could you decide THIS without them telling you or showing you what your monthly annuity would begin at. How do you just "accept" that? I have no more information, that what you have given me, and its really not even enough for me to give an opinion. There needs to be more facts before anyone could possibly tell you what to do. Roseanne
Q 3. Hi Roseanne… Can you clarify following question? If a FERS Postal employee(Bargaining) retires with 600 hrs annual leave on books, will this be paid in lump-sum or is this limited to 440hrs at any time during year??? Thanks in advance… Anonymous
A 3. Hi Anonymous, The max payable is 440 for craft, in scenario provided. Roseanne
Q 4. Hello Roseanne, I am very glad to hear about your daughter! You have answered several questions for me in the past. I have one for you: My RCD and ACD dates are: 02/28/2006. I am a FERS employee. I did the the annuity estimate online and my questions are: 1. I would like to retire February 1, 2015, actually it would be February 6, 2015). 2. My computation says I would have: 8 years, 11 months and 21 days. 3. Would it be a major difference in anything if I waited until March 1, 2015 and would definitely have a full 9 years, and 22 days ? 4. I figured it would be a maybe 5.00 a month less in my monthly annuity if I retire on February, 6, 2015 rather then March 1st. And last question: When I call HR about submitting my retirement package, do I need to give them full 3 months notice and have them figure it as say: Feb. 6, 2015 would be my last day? Thank you so much, C.
A 4. Hi Cindy, it isn't the best move to retire on the sixth of any month. By retiring on the Sixth of the ANY month, you give up one entire month of annuity payment. You need to retire the end of February in order to maximize this retirement plan, as a FERS employee. As a CSRS employee, they can retire on the 1st, 2nd or 3rd of the month and still be eligible for an annuity that same month….FERS does NOT work the same way. They DONT need 6 months!! That's BS. You really can retire anytime you want. You can retire on the sixth if you want I'm just telling you it's a better move to retire at the end of February. The 6 months that HRSSC needs is really for their scheduling employees on the "retirement counseling line". With as many employees that the postal service has, and the "phone retirement session", which is conducted with several employees on a "group" counseling line, requires HRSSC to have this span of 6 months for scheduling those employees who want to retire. But the 6 months is strictly for that reason and that reason only. Regulations say that you can put in your retirement paperwork on the day you want to retire. Regulations also state that you can withdraw your retirement paperwork up until the close of business (5pm) on the DAY you selected. NOW why anyone who is going to pull their retirement paperwork and wait until the final hour is just plain stupid. However, as always, there is a qualifier (because you know, this column gets read by ahem' some employees "scouring" to find something wrong or incorrect about what I write), the qualifier is EXCEPT under early out conditions, when you sign the Statement of Irrevocability that is a done deal and you cannot pull the retirement paperwork. Roseanne
Q 5. Hello Roseanne, Thank you for reading this in advance. I'm not sure if this is the right place to ask my question but I figured if it wasn't, then you could possibly lead me in the right direction…My wife and I after 35 years of marriage have decided we can no longer live together… We both agree this is the best option. I'm 62 years old, been a rural carrier (CSRS/offset) since 1977 (10 plus years as a sub, 27 plus as a regular) with NO immediate plans to retire…right now. Retiring is NOT an option, so here is my question: Since a divorce is inevitable, does she have to wait until I actually retire before she can get any portion of my monthly annuity or can the judge grant her a monetary reward from my retirement account 'before' I actually call it quits? any help would be greatly appreciated regarding this matter. Thank you, TR
A 5. Hi TR, IF divorce is inevitable, does she have to wait until I actually retire before she can get any portion of my monthly annuity or can the judge grant her a monetary reward from my retirement account 'before' I actually call it quits.
> In your question, there are so many variations of this answer….First, where you live has a lot to do with this, and the divorce laws in your particular state. Here in North Carolina for example, there MUST be a Separation Agreement, and after that agreement is signed, both parties have to live apart for 1 year, and then the divorce is granted. AND….what was agreed to in the Separation Agreement becomes the divorce agreement. Federal Law (as it relates to your federal position, and your federal job/benefits says that if you are married for more than 9 months, your are required to provide a spousal annuity, should you pre-decease your spouse. The spouse has the ability to sign "off" (via the Notorized Statement contained within the retirement paperwork) on forfeiting a spousal annuity; OR less than the 50% that is the law. When federal employee's divorce, they get a really good attorney. If divorcing, the ex-postal spouse, (if granted by the judge in your divorce case, a portion of your spousal annuity) she will receive an annuity WHEN (same time) you retire….versus, when you would pass away. UNLESS YOU ARE GOING TO try to negotiate these types of issues with your spouse and your respective attorney's. If that is the case as stated above, be prepared to receive HALF of what you think your annuity should be, if you divorce and the judge grants the ex-spouse half of your retirement. FYI: If you are in TSP….same thing applies. Roseanne
> Q 6.Very informative and very funny! Thanks Roseanne! You made my day here at the Bulk Mail Entry Unit. Only 5 months until
> I retire!!!!
> A 6. Thank YOU!! I do try to add some humor to this K -RAZY organization. Roseanne
> Q 7. Hi Roseanne, I am a retired and have Medicare part B, as does my spouse. Also I kept the lower option of health plan which costs me $299 a month, I think. I heard that you had addressed these insurance questions in one of your blogs. I cannot decide to cancel Medicare and just go with the federal plan or cancel the federal plan and add a Medicare advantage plan. I feel that I am over-insured now? Any advice or directions to one of your previous blogs. Thanks DR
> A 7. HI DR, I think this would be much better explained if I send you the link to the booklet that shows how Medicare and Federal Employees Health Benefit Programs….works…together. Be concerned with page 6, top line….here is the link:
http://www.opm.gov/healthcare-insurance/healthcare/medicare/75-12-final.pdf
Once you read that yourself… I think you will come to the same conclusion I do. HOWEVER, you are already on Medicare Part B, and I have NO idea of how old you are, how long you have been retired, your spouse's age…all that has a huge effect on what you do. In your case…..since you already have Medicare Part B, and no idea of how long you have been on Medicare Part B….you may be what I always say…..there re no "cookie cutter" retirements, all have differences. What I say to one, may not be exactly what I say to another (similarly situated employee). If I were you, I would check on HOW MUCH each of your "medicare "Supplement" insurance" will cost for both you and your spouse. See if the cost of those two separate supplements cost more than $150.00 each. If they do, then probably keeping the FEHB is in your best interest, because with out it, you have NO PRESCRIPTION drug coverage, again, unless you pick up a Medicare supplement. Roseanne
MERRY MERRY CHRISTMAS TO ALL………..Till we speak again…….Roseanne