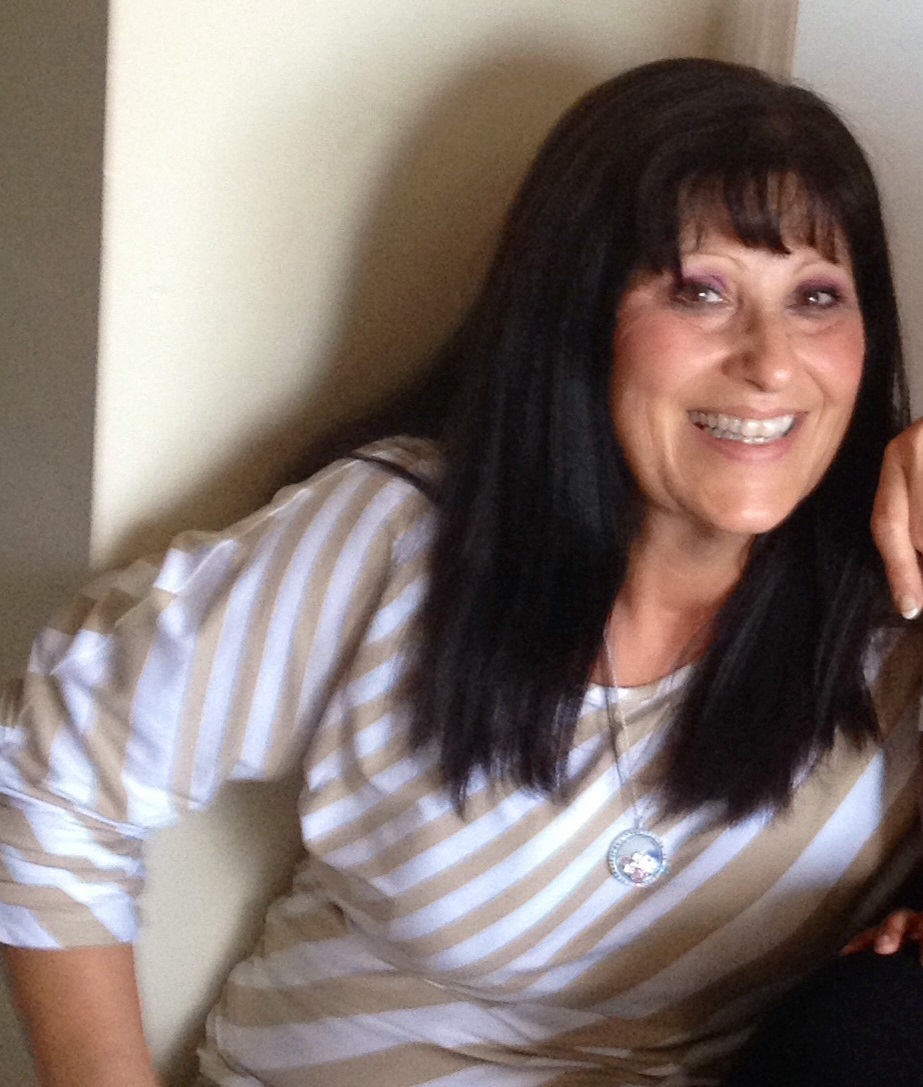 Roseanne is a retired USPS employee with an extensive background in USPS retirement, disability retirement, OWCP, EEO, Labor Relations and HR. She conducts individual and group counseling and is able to comprehensively discuss the pros and cons of employees who are on OWCP, disability retirement and regular retirement. Roseanne will be happy to answer your postal retirement questions. Contact Roseanne at roseanne.jefferson@icloud.com. Click here for prior Q&As and Click here for Q&As prior to July 2014.
Good Day Postal Employees…. I was almost done with the column for this month, and then received an email, I will share…..and SANITIZED to ensure that the reader's identity is protected…… some history….(over 20 emails in the course of a year, from a former federal (non-postal) & former USPS employee, who has since left federal employment quite a long time ago).
A non "Reader" of this column was referred to me by someone who reads this column. According to the emails, with many questions they had regarding their POSSIBLE federal retirement, and having called OPM, USPS and other former federal agency that employment was in, was unsuccessful in obtaining any information. After many emails, and having only information of what their contributions were to the retirement fund for each period of federal employment. With nearly 8 years of total federal service, 2 of those 8 years federal years….the retirement funds were withdrawn). The balance of the federal years retirement contributions remained in the fund at OPM.
The basic question all along had been "Am I eligible to receive an annuity, (as no one in any federal agency that was called could answer that question for this reader); the questions were: WHEN could they receive the annuity; and finally wanted to know how much the annuity would be. After working to find out this information and responded to this reader…keeping in mind in the entire year, after giving VERY detailed responses, including how the retirement is calculated using "Your Hi-3 average salary, times 1%, then times the number of years worked…etc….after all that….this was the response of that reader…"Hi Roseanne, and thanks, I thought you were going to help me calculate what my annual income would be, assuming I waited until I was 62. In an earlier email, you sent me a formula to calculate it, but I said I didn't understand it. Can you do that?
Roseanne's response: WOW…& here I thought you had SOME semblance of understanding about this FERS retirement plan. After all you did work for the Feds in total of almost 8 years. I am sure you have all your pay stubs for when you worked at the PO…as your emails appear – so detailed oriented, & lucky for you that's the only way to find out how much you receive in retirement is by having all your pay stubs.
Unfortunately sending me all that info was actually relative to being EVEN ELIGIBLE to collect a retirement check, not the dollar figure, just if you were eligible. Apparently you didn't understand that it's not your contributions of what you put in the fund, that has a bearing on your monthly annuity BUT YOUR HIGH 3 AVERAGE SALARY. So I couldn't give you that answer, because I don't know what your h3 salary was. But when you find your stubs add what your last 3 yrs of base (total of last 3 divided by 3… for the AVERAGE) salary. Take that yearly number and then X by 1%. Take that figure and X by (5) years worked- then divide by 12. Your monthly annuity. Roseanne
FINAL Reader Response: Hello WOW
I won't use a lot of CAPS like you, which equates to someone YELLING at the reader. In case you are providing so-called 'advice' on a regular basis to others, and are interested in improving this and your other communication dysfunctions, I recommend intensive training in effective communication or, at a minimum, visiting a psychologist. I actually think you do more damage than good.
My first emails over a year ago were very specific about what I was seeking, and then you led me down a very winding and backtracking path (constantly insulting me along the way), and then arriving at nothing of value. I thought about documenting my points, but do not want to waste any more of my time.
However, I will extract some value from this experience, by removing your name from emails, and then sending these along with my story to the Director of OPM, and to her boss at the White House Office of Management and Budget, about the difficulty in getting help on the issue.
I tried to be courteous along the way, but it's very apparent you have not intention of reciprocating.
Please do not respond, as I will delete your email on arrival.
SO…there ya go!! I've reviewed every single email that was written, I was not rude, discourteous or insulting….in any email. One would think that IF I insulted you in even 1 email,…why would you keep writing me? After one year, I couldn't help but say WOW…feeling like I have spoon fed someone information for an entire year….phone numbers, addresses, links, form numbers….how to get the forms….how to calculate your retirement with the high-3 average salary. After all that information over a year's period of time, with I thought a complete explanation of the FERS retirement system, that was the resulting email.
Let me be clear here, and this can be verified…I don't get paid for writing this column, or spending time answering the multitude of questions I answer every month…it's a gift of LOVE back to my postal employees because I know you all don't have very many resources to go to for answers to what I consider…common questions.
That was my thank you gift…that email. Perhaps I should take a break from writing the column for a few months….maybe spend a few months in an intensive effective communication class (so I can IMPROVE my skills) and of course visiting a psychologist…hey I was a postal worker…who doesn't need therapy after working for them 🙂
Q 1.Hi Roseanne, I'm thinking of retiring soon with 18.5 years (FT) at age 61. My question is will I receive a check for unused sick leave. As of now I have around 116 hours. When does that check come? After retirement? Thanks for you help. T
A. 1 Hi T, Any unused sick leave (all which is "earned") is "credited" (or added) to your overall years (& months) of credible career federal service, to calculate your retirement (monthly annuity check). If you retire with less hours in sick leave to equal one month, none of those "50" hours would be lost. When you order your "annuity estimate", it shows exactly how your sick leave is calculated towards our retirement. Roseanne
Q 2. Hi Roseanne, Thanks for all of your great info. It's good to know someone can understand all of this!
My question concerns military buy-back. Prior to starting at the post office in 1981, I served 3 years in the military. At the time I was hired, I had planned to be there only a few years until my husband completed college, then I would quit and go to school. Long story short, I've never paid for those three years in the military. If I am correct, since I don't have enough quarters for Social Security, I don't have to pay for my military time. I'm 55 with nearly 37 years of creditable service and planning to retire soon. I don't PLAN on working again after retiring, so I'm wondering if I did pay the deposit, which would be pretty hefty by now, will it increase my annuity or not, since I'm already getting credit for those military years. Just wondering if it's worth it or not. Everyone thinks I'm crazy for not buying it back. Thanks in advance for your reply! Sincerely G
A. 2. OMG!!!! YOU GUYS ARE LISTENING TO ME……thank you….thank you…Hi G, tell them you are not crazy…..you are 100% correct. NOW!!! remember…you said you were not going to go back to work..so don't…and trust me, you won't need to….and if you are a CSRS, and as many retirement's that I have done you are going to have a slamming retirement with 37 years. Congratulations….job well done! Roseanne
Q 3. Roseanne, I was just checking my online OPF and I found a report that was dated 01/11/2015 and was titled RTR Employee Detail Report. I wondered what it is for? I was also looking and it lists every year and my designation. It had a column titled lost hours. I have 0 every year except the second year I worked back in 1985. Why am I showing 4 "lost hours" for 1985? I don't understand how I would have 4 lost hours? I'm planning on retiring this year and I thought I would check my OPF and just see if there was anything I needed to look into. Thanks in advance for your time. – Best Regards
A. 3. Hi, Back in 1985, and with just 4 lost hours, I would not spend any time stressing on that. ON a wholesale "view" of your total federal credible service time….it really means nothing….don't worry. Retire, and don't stress about those 4 hours. Roseanne
Q 4. Hi. I have a question. I have just over 30 years in the post office. I just turned 53 on January 3rd. I have called OPM to answer my question, but would love your take on it as well as some verification. I have read that since I have 30+ yrs of federal service, the entire time with P.O. and under FERS, that I can separate from the P.O.(fed service) now, at 53 and defer my retirement annuity begin date until I reach 56(my MRA). I further was told by OPM that at that time, 56-MRA, I get my retirement annuity AND the FERS supplement( which will not be reduced ) because I had over 30 yrs of fed service, and met my MRA of 56 prior to receiving my deferred retirement annuity. I realize I do not get credit for my sick leave, (over 1550 at this time). ouch!. But the stress of the job has taken a toll on my health, namely extremely high blood pressure, even with 2 types of meds to control it. I need to resign my position soon and don't want to lose what I have worked towards for 30+ yrs. so if you could confirm/affirm what I have read, I would greatly appreciate it. As an aside, I plan to resign stating the reason is for health reasons, in hopes that a very slim possibility of some unemployment compensation while I transition to a new life without the Post Office. Thank you in advance. Desperate
MY 1st Response- Much of your email is littered with bad information, confusing information & some correct information. But mostly your are on a path that you are NOT going to like. I will later today email you back with the WHYS of what I am saying. Have an early appt today, so will respond more later. Roseanne
A 4. Hi D, Please see the information below.
This is what regulations say about Deferred Retirement: "If you separate from service before you are eligible for an immediate annuity and you do not take a refund of your retirement contributions, you will be eligible for a deferred retirement benefits as soon as you attain the age that corresponds with the age and service combinations shown below. You will not be permitted to continue Federal Employees Health Benefits or Federal Employees Group Life Insurance. You are not eligible for the special retirement supplement".
Age      Service
MRA     30
60        20
62        5
MRA     10 (reduced)"
I hope this has helped. Roseanne
Response Thanks, Roseanne, I guess I must have misunderstood the following paragraph. It must mean, it there is an early out or involuntarily separated.
13. FERS employees are eligible for a Special Retirement Supplement if they retire:
– At the Minimum Retirement Age (MRA) with 30 years of service.
– At age 60 with 20 years of service or;
Upon involuntary or early voluntary retirement (age 50 with 20 years of service, or at any age with 25 years of service). Under the
Voluntary Early Retirement (VER) or involuntary retirement, this supplement is payable only if you have reached your MRA. If you
are separating at less than MRA, the supplement will not be paid until you reach MRA.
Final Response: Hi D, And this is why I do what I do… Roseanne
Q 5. Hi Roseanne hope you can answer this question very quickly. I have my conference call for my retirement on January 13. My retirement date is Jan 31. I am a CSRS employee & with my sick leave will have 33 years 3 months and 27 days . My question if I change my date to Feb 3 will that change the 27 days to 30 days and make it a full month to make it 34 years 4 months . Thank you for a hopefully quick answer. SF
A 5. Hi SF, What date does the annuity estimate say? (ALL Annuity Estimates are dated for the first of ANY month) And as a CSRS employee you CAN retire up to the 3rd of any month. If what you say is true – those 27 days SHOULD give you the entire month…..I said SHOULD…let me know what HRSSC says when you ask. AND DO ASK—- FYI -it's NOT going to be just YOU on this retirement phone conference. There are SEVERAL other postal employees on the same conference phone call as you, Just letting you know. Roseanne
Q 6. How does one go about applying for postal disability retirement? How long does it take to get through the process of disability retirement? If one has to leave employment before the disability retirement goes through do they get back pay? What requirements does one need in order to qualify for disability retirement? Would one be better off going for postal disability retirement or Social Security Disability retirement? I know I have asked a lot of questions so if you need more information please let me know. Thank you.
A 6. To begin the process of disability retirement, you should call HRSSC at 1-877-477-3273; request a disability annuity estimate. They will be able to assist you beginning this process. Roseanne
Till whenever we speak again…………Roseanne