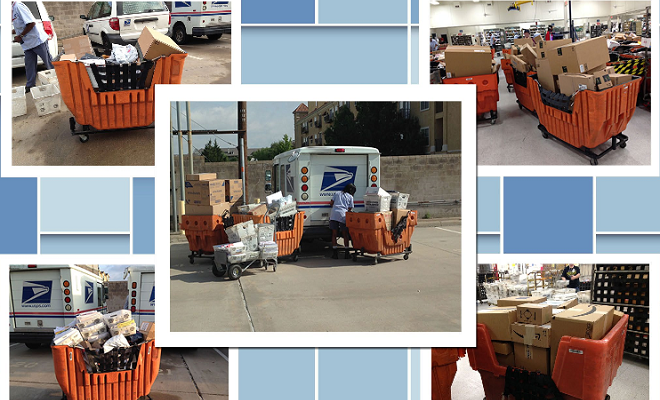 The USPS OIG has issued a management alert regarding operational issues from the growth of package volume. The report, Managing Package Growth – Southern Area (PDF), assessed the Postal Service's Southern Area package growth management strategies in city delivery operations.
The OIG found selected city delivery units showed actual package volumes were higher than route base package volume estimates, ranging from 18 percent to an astounding 242 percent in FY 2014. The OIG notes that Shipping and Packages volume is expected to grow 13 percent, to 4.5 billion pieces in 2015.
The increase in package growth is costing the USPS thousands of dollars per route per year according to the report. A route at the Spring Valley Station is projected to incur about $8,795 in overtime costs due to a 98 percent increase from the route base package volume.
The OIG concluded additional strategies could be employed to improve the use of workhours:
"The Southern Area could evaluate and modify route base package volume estimates, and use dedicated package routes during peak seasons and on high-volume days during non-peak seasons. It could also add shelving units in vehicles, reallocate existing larger vehicles, and use alternate delivery times for delivering packages. Other strategies for future implementation include gopost locker units, next generation mail boxes, and delivery unit automated sortation equipment."
However, USPS management stated they did not pursue the future strategies because of a lack of funding, according to the report.