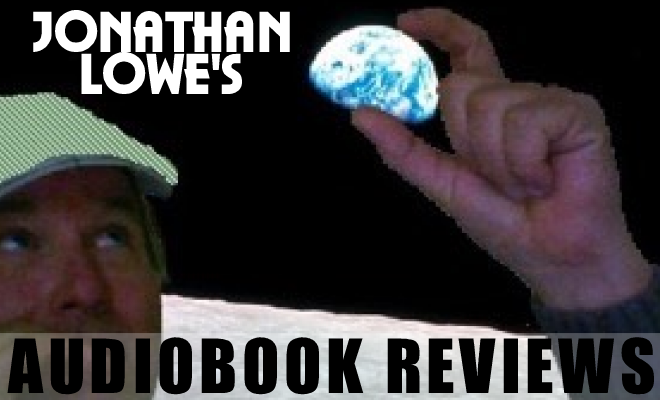 Tom Cruise is in post production on his next Jack Reacher movie NEVER GO BACK, based on the novel by Lee Child (whom I once interviewed.) The audiobook is narrated by Dick Hill, a dramatic voice actor who does most of Child's books, and has a gift for timing and tone. What is your fav Cruise movie? If you asked me, there are several scifi like Minority Report, War of the Worlds, plus MI3, etc., but have to say Collateral simply because it was so unusual, visual, symbolic, and with a great script and stunning direction by Michael Mann. Few movies have ever nailed our age so well, and with such pathos. Cruise and Jamie Foxx both deserved Oscars. Back to Audiobook: Former military cop Jack Reacher makes it all the way from snowbound South Dakota to his destination in northeastern Virginia, near Washington, DC: the headquarters of his old unit, the 110th MP. The old stone building is the closest thing to a home he ever had. Reacher is there to meet the new commanding officer, Major Susan Turner, who so far has been just a warm, intriguing voice on the phone. But it isn't Turner behind the CO's desk. And Reacher is hit with two pieces of shocking news, one with serious criminal consequences, and one too personal to even think about. When threatened, you can run or fight and Reacher fights, aiming to find Turner and clear his name, barely a step ahead of the Army, the FBI, the DC Metro police, and four unidentified thugs.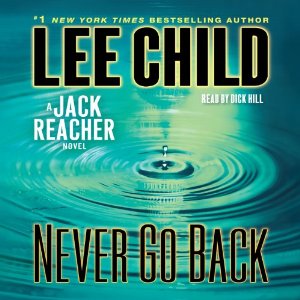 Another Dick Hill narration is that of a biography of Craig Claiborne. Claiborne would give Julia Child her first major book review. He brought Paul Bocuse, the Troisgros brothers, Paul Prudhomme, and Jacques Pépin to national acclaim. His $4,000 dinner for two in Paris was a front-page story in the Times and scandalized the world. And while he defended the true French nouvelle cuisine against bastardization, he also reveled in a well-made stew or a good hot dog. He made home cooks into stars—Marcella Hazan, Madhur Jaffrey, Diana Kennedy, and many others. And Claiborne made dinner an event—whether dining out, delighting your friends, or simply cooking for your family. His own dinner parties were legendary. Through Thomas McNamee's painstaking research and eloquent storytelling, THE MAN WHO CHANGED THE WAY WE EAT unfolds a history that is largely unknown and also tells the full, deep story of a great man who until now has never been truly known at all. As narrated by Dick Hill, this is an appealing, tasty audiobook for anyone interested in food and restaurant history, particularly in New York since Claiborne was food critic at the Times for many years. He transformed the bland out-of-a-can or Cheez Whiz jar meals that characterized America post WWII, and into something elegant and complex, with new tastes derived from French cuisine and more. This was a complex yet simple man without great ambition, except to indulge his passion for food. It was a surprise, even to him, how much influence he ended up wielding. Hill transforms the pages of the book into something to be savored, too, with a dramatic lilt and tone that carries the listener along from one rapturous meal to the next. Comparing FAST FOOD MANIAC (for junk food addicts) to this book is like comparing the laundry list of a corporal in the Civil War to the Gettysburg Address.
THE TRAVELERS by Chris Pavone: It's 3:00 a.m. Do you know where your husband is? Meet Will Rhodes: travel writer, recently married, barely solvent, his idealism rapidly giving way to disillusionment and the worry that he's living the wrong life. Then one night, on assignment for the award-winning Travelers magazine in the wine region of Argentina, a beautiful woman makes him an offer he can't refuse. Soon Will's bad choices—and dark secrets—take him across Europe, from a chateau in Bordeaux to a midnight raid on a Paris mansion, from a dive bar in Dublin to a mega-yacht in the Mediterranean and an isolated cabin perched on the rugged cliffs of Iceland. As he's drawn further into a tangled web of international intrigue, it becomes clear that nothing about Will Rhodes was ever ordinary, that the network of deception ensnaring him is part of an immense and deadly conspiracy with terrifying global implications—and that the people closest to him may pose the greatest threat of all. It's 3:00 a.m. Your husband has just become a spy. Read by Paul Michael, who is always great in this genre due to his ability to guide an air of intrigue with a steady and not overly dramatic tone. Michael is a veteran stage and TV actor who also narrated what is the most viral mystery novel of all: The DaVinci Code.
Next, ISIS is similar to the Aztec empire, as seen in the movie Apocalypto. They are driven by the belief that life on this Earth doesn't matter compared to the next. Devalue life, and killing becomes easier—especially if you see yourself as a emissary of God. Demonize the opposition, as all major religions have done at some time in their history, and slaughter becomes a way of life (or death.) Mayan ball courts were their basketball courts (their March Madness), and the losers got their heads lopped off. In the audiobook THE FAITH INSTINCT by Nicholas Wade, the history of all religions with violence is examined, and one of the conclusions reached is that because many Islamic countries (except perhaps Dubai) have yet to separate church and state, Islam cannot accept democracy or western values. The Christian crusades were bloody, and the Pope's escapades in the Middle Ages rivals that of ISIS, but western religions have largely separated church and state in the modern era, and this has led to the kind of freedoms which radical fundamentalists in Islam decry (and want to see die.) Narrator Alan Sklar is a veteran voice actor with over a hundred audiobook credits, plus training spots for the military, documentaries, library readings, etc. He described himself to me as a workaholic. His voice is authoritative and, as most pro readers must be, flexible and precise in inflection and tone.
Finally, Douglas Rushkoff has a new book out (which might be a companion to The Filter Bubble, titled THROWING ROCKS AT THE GOOGLE BUS. The primitive empire business model of "growth at all cost" is too costly to sustain, he contends, especially if we expect any middle class to survive. Uber is putting out of business many private taxi services, while disavowing any responsibility for what its drivers do…while those drivers make the minimum wage on average, after expenses. Twitter evolved from a useful app to shareholder demands for world domination, selling the personal data of its subscribers to the highest bidder and forcing more and more ads on its users. Coke and Pepsi have put out of business many small bottlers by demanding control over exclusive shelf space for its unhealthy products. Instead of fostering optimization of the internet for the benefit of all, the growth model of short term profits now has companies hoping to employ robots to enslave the public in ways that will hurt as much as help. Technology is being used in short-sighted ways in order to maximize profits, channel more to the super rich at the top, and to leave everyone else eating dust. These days, on iTunes, the odds of "winning" are far less than previously for anyone not already connected and rich. Will anyone on The Voice sit in the judge's chair, except as a joke? They tell you, "you can take it all, and become a superstar." Sure, but you have about as much chance of that as winning the lottery. It's as though The Bachelor now had 428 women after him in the same time frame instead of 28. Good luck getting a real relationship off the ground. Or making a splash without a nip slip event going viral, followed by a Shark Tank appearance. Rushkoff offers alternatives to the cynical "Mr. Wonderful" model of trying to join the upper .1% at the expense of the vast majority who are disadvantaged by the model and its ruthless Avatar algorithms. His solution is to encourage corporations that work on alternative models that emphasize employee and customer benefits over exploitation and extraction of value to meet unrealistic quarterly goals. Publix is the most profitable grocery store chain (with the highest satisfaction to employees and customers) because it was set up as a sharing enterprise, as opposed to Wal Mart. "Jack Welsh of GE was worshiped as a model CEO, but what did he do? Decided that making stuff was less profitable than selling credit to buy stuff, and sold the manufacturing to China, while pushing paper debt and firing people. And the markets decided to reward those who make money from money rather than from creating value and products." But the future is not sustainable without cooperation and sharing. And in the intellectual property arena, talent is overlooked and opportunities squandered while we follow famous media icons, and buy only bestsellers or top selling albums simply because they get the most hits. Douglas Rushkoff is the author of Present Shock as well as a dozen other bestselling books on media, technology, and culture, including Program or Be Programmed, Media Virus, Life Inc and the novel Ecstasy Club. He is Professor of Media Theory and Digital Economics at CUNY/Queens. He made the television documentaries Generation Like, Merchants of Cool, The Persuaders, and Digital Nation. He lives in New York, and lectures about media, society, and economics around the world. This audiobook is read by the author, who does a decent job keeping the text lively.
(Former postal clerk and Audie award judge Jonathan Lowe has been published in dozens of magazines, and is author of five books, including Postmarked for Death and The World's First Trillionaire.)