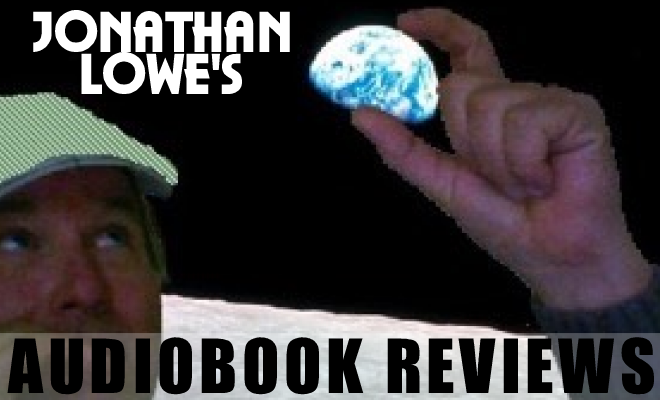 A new audiobook chronicles the sixteen weeks leading up to Michael Jackson's death. Michael Jackson's final months were, like the rest of his short and legendary life, filled with deep lows and soaring highs, a constant hunt for privacy, and the pressure and fame that made him socially fragile and almost—ultimately—unable to live. With the insight and compassion that he brought to his bestselling telling of Martin Luther King Jr.'s final year, Tavis Smiley provides a glimpse into the superstar's life in this emotional, honest, yet celebratory book. Listeners will witness Jackson's campaign to recharge his career—hiring and firing managers and advisors, turning to and away from family members, fighting depression and drug dependency—while his one goal remained: to mount the most spectacular series of shows the world had ever seen. The new biography is a humanizing look at Jackson's last days by author Tavis Smiley, who is the host of PBS' Tavis Smiley and Public Radio International's The Tavis Smiley Show. He is also the bestselling author of other books on Obamacare and Maya Angelou. BEFORE YOU JUDGE ME is co-written with David Ritz, and narrated by Leo Coltrane, a little known narrator with a strong sense of tone. With Prince dying of a drug overdose, after many others, another takeaway is that no one is immune from addiction's effects, so experimentation is like riding a dragon. Where will it fly, and when does it end?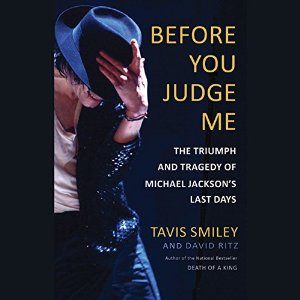 HOW NOT TO DIE is an expensive audiobook only if you compare it to others, but even not then. Here's the thing. How much is saving your life worth? If you follow the advice given on a wide variety of illnesses (and what to eat and avoid), you may save yourself dying from heart disease, stroke, cancer, plus diabetes, asthma, Alzheimer's, kidney failure, and all those pharmaceutical pills they put on the network news toward the end of the broadcast to fight what you may have gotten from eating junk food, soda, smoking, and not exercising. (Watching too much TV.) I say "but even not then" because look at the length. It is 17 hours of knowledge, a virtual college course in nutrition. Most audiobooks are 8 hours. And what makes this particular health book special is the tone the narrator takes. (That he is also the author makes it doubly authentic.) Dr. Michael Greger is a nutritionist, vegetarian, and Humane Society director. He is not condescending. He is not out to chastise you for eating meat. He is presenting the science in a personal way, with case studies from his own practice aiding people dying of diseases, between the facts regarding how foods affect health. Some things you will learn is how certain teas are better than hypertensive drugs, how coffee reduces liver inflammation, how soy prevents certain cancers, and what whole foods beat any expensive supplement you care to name. (High cholesterol? Forgot statins: eat brazil nuts and exercise instead.) Greger explains why grilling meat is better than frying in the kitchen (if you must eat meat, which increases chances of many cancers), and why boiling hot dogs is better than grilling or frying them. I doubt that Greger has eaten a hot dog in a long time, but my point is that he's not angry with listeners, he's being honest and is not into supplements (but rather slow, whole foods) so he's not pushing vitamin brands on the side like so many health food books do. Also, listening to this book instead of reading it means you're not stuck in a chair with eye strain problems, you'll out walking or hiking or biking (as I do), listening AS you exercise. It's a win/win. And a no brainer. Regarding his narration skills, Greger may not being a pro, and tends to fall into a rhythm of "emphasis lilting," but this is probably only noticeable to someone who listens to books as much as most teenagers stare at their cells.
LAST CALL AT THE NIGHTSHADE LOUNGE: Bailey Chen is fresh out of college with all the usual new-adult demons: no cash, no job offers, and an awkward relationship with Zane, the old friend she kinda-sorta hooked up with during high school. But when Zane introduces Bailey to his monster-fighting bartender friends, her demons become a lot more literal. It turns out evil creatures stalk the city streets after hours, and they can only be hunted with the help of magically mixed cocktails: vodka grants super strength, whiskey offers the power of telekinesis, and tequila lets its drinker fire blasts of elemental energy. But will all of these powers be enough for Bailey to halt a mysterious rash of gruesome deaths? And what will she do when the safety of a "real world" job beckons? This sharp and funny urban fantasy is perfect for fans of Buffy the Vampire Slayer, Scott Pilgrim vs. the World, and grown-up readers of Harry Potter. Includes fifteen recipes from a book of ancient cocktail lore. Paul Krueger is a fantasy writer and avid cocktail connoisseur whose work has appeared in the Sword & Laser Anthology. He lives in Los Angeles. Reader Emily Woo Zeller is a performing artist and yogi currently based in New York City. Her voice-over career includes work in animated film and television in Southeast Asia. She has also worked as an actor, singer, dancer, and choreographer on stage throughout the United States and Southeast Asia.
Suspended license? DUI? Better not be be black and resist arrest. The last decade witnessed a vast increase in police aggression, misconduct, and militarization, along with a corresponding reduction in transparency and accountability. Nowhere is this more noticeable and painful than in African American and other ethnic minority communities. Racism—from raw, individualized versions to insidious systemic examples—appears to be on the rise in our police departments. Overall, our police officers have grown more and more alienated from the people they've been hired to serve. In To Protect and Serve, Norm Stamper offers new insights into the conditions that have created this crisis, reminding us that police in a democratic society belong to the people—and not the other way around. TO PROTECT AND SERVE also delivers a revolutionary new model for American law enforcement: the community-based police department. It calls for citizen participation in all aspects of police operations: policymaking, program development, crime fighting and service delivery, entry-level and ongoing education and training, oversight of police conduct, and, especially relevant to today's challenges, joint community-police crisis management. Nothing will ever change until the system itself is radically restructured, and here Norm Stamper shows how. The great thing about this informative audiobook is the narrator, Malcolm Hillgartner. An accomplished actor and dramatist, he has the kind of voice one can never tire of hearing. Trying to describe it is like describing a wine. Earthy, tannic, but with hints of citrus and jasmine, and a smooth finish. Hillgartner narrates the new Philip Roth novel ZUCKERMAN UNBOUND too.
A few more titles to check out are LIBRE: A Silver Ships Novel, a new science fiction title by S. H. Jucka, read by the always spot-on Grover Gardner, one of the pioneers of the industry with a deep but mellifluous voice that will go down as one of the top ten pros of late 20th Century voiceover. (He's up to, what, 800 titles now? Wow. Just looked it up. "Over eight hundred titles." Three Audie Awards, 30 Earphones awards, and a "Golden Voice" winner.) WILLNOT (one word) by James Salis, who wrote DRIVE (which became the Ryan Gosling movie, and is also on audio), a thriller narrated by Kevin Kenerly, one of my newer favs, who was chosen for TO LIVE FOREVER, a scifi production that resulted from my recommendation to the publisher. Kenerly also did Stephen King's THE RUNNING MAN, and the young adult zombie audiobook WARM BODIES. And, for your kids, there's FINDING DORY, the novelization of the blockbuster hit, from Disney and read by voice actor Adam Verner. Finally, if you haven't read my first novel, POSTMARKED FOR DEATH, (an award winner on audio and in hardcover,) that is now an ebook for iPad and Nook. Be sure to leave in comments what authors or narrators you like, and what genre you prefer. I don't generally listen to romance, although I wrote one (The Miraculous Plot of Leiter & Lott), and so if you know about a truly great one that I should try (have interviewed Sandra Brown, Nicholas Sparks, Julie Garwood, and Nora Roberts in the past) leave a comment.