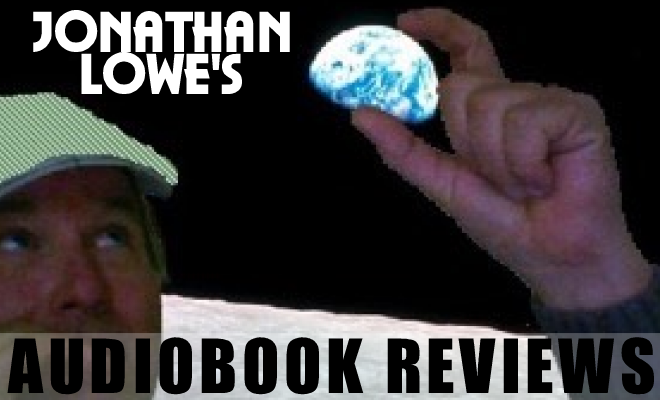 Seems like everyone is on the run these "daze" from something. Usually it's facing facts they'd rather avoid in their race to future happiness (marriage, money, vacations, "security.") Unfortunately, we live in a messy world where things just don't turn out the way we expect. In WHAT SHOULD WE BE WORRIED ABOUT, edited by John Brockman, one author suggests that the ego and consciousness are two different things in the sense that the law of logic "differences in degree constitute differences in kind" apply to the mystery and its implications for the future of humanity (and understanding machine intelligence.) The idea that plants may have consciousness seems bizarre, but it doesn't mean that plants feel pain (not having a nervous system), it means that there is a base structure for the passage of information (life), and this may constitute consciousness in a way we haven't considered. Scientists are still struggling to understand consciousness, with ego being largely illusion, but that doesn't mean the answer will never be found. Imagine if we did understand. Imagine if an alien actually did land in Washington, like the movies portray. It would not be anything like we imagine now. It takes creativity, and thinking "outside the box" to arrive at progress, as is so eloquently shown in THE BEGINNING OF INFINITY, reviewed earlier. Once new progress is made, however, perhaps then a quantum computer able to mimic the human brain will result. Or not. No one knows for sure. For now. What is so fascinating about science and discovery is that we haven't reached the end. There are many more things we don't know now that future generations will marvel at, just like we marvel now at how the world was prior to the birth of Steve Jobs, an individual who was relentless and often cruel in his pursuit of perfection. The audiobook is narrated by multiple voice actors, and some of the authors, who give their bios at the beginning of each segment.
A powerfully written firsthand account of the human costs of conflict, THE MIRROR TEST asks that we as a nation look in the mirror and address hard questions about America's wars in Iraq and Afghanistan. J. Kael Weston spent seven years on the ground in Iraq and Afghanistan working for the State Department. The US government sent him to some of the most dangerous frontline locations. Upon his return home, traveling the country to pay respect to the killed and wounded, he asked himself: How and when will these wars end? How will they be remembered and memorialized? What lessons can we learn from them? Questions with no quick answers, but perhaps ones that might lead to a shared reckoning worthy of the sacrifices of those, troops and civilians alike, whose lives have been changed by more than a decade and a half of war. With a novelist's eye, Weston takes us from Twenty Nine Palms in California to Fallujah in Iraq, Khost to Helmand in Afghanistan, Maryland to Colorado, Wyoming to New York City, as well as to out-of-the-way places in Iowa and Texas. We meet generals, corporals and captains, senators and ambassadors, NATO allies, Iraqi truck drivers, city councils, imams and mullahs, Afghan schoolteachers, madrassa and college students, former Taliban fighters and ex–Guantanamo Prison detainees, a torture victim, SEAL and Delta Force teams, and many Marines. The overall frame for the book, from which the title is taken, centers on soldiers who have received a grievous wound to the face. There is a moment during their recovery when they must look upon their reconstructed appearance for the first time. This is known as "the mirror test." Here, like grains of sand, Weston gathers these voices and stories—Iraqi, Afghan, and American—and polishes them into a sheet of glass, one he offers to us as a national mirror. What Neil Sheehan's A Bright Shining Lie did for Vietnam, The Mirror Test does for Iraq and Afghanistan. An unflinching and deep examination of the interplay between warfare and diplomacy, it is an essential book—a crucial look at America now, how it is viewed in the world, and how the nation views itself. John Kael Weston represented the United States for over a decade as a State Department official. Washington acknowledged his multi-year work in Fallujah with Marines by awarding him one of its highest honors, the Secretary of State's Medal for Heroism. He narrates the audiobook with an unvarnished honesty full with sober reflection, the tone devastating in its believability.
No one in current memory grabs the attention of Donald Trump. Using lessons gleaned from Muhammad Ali, Donald is the "verbal jab" equivalent: floating like a butterfly, stinging like a bee. In THE TRUTH ABOUT TRUMP author Michael D'Antonio details the history of the man from birth, including his father's story, his influences, his rise to power, his women, his love of sports (particularly boxing and wrestling), and the Art of the Deal. D'Antonio, a Pulitzer Prize winning journalist, spares nothing in his examination of Trump's empire. As such, it is a must read (or must hear) for anyone considering voting for him or not. Echoing studies in psychology quoted in another new book THE POWER PARADOX, D'Antonio endeavors to explain how we came to this point, where a proud, self-proclaimed narcissist is running (and dominating) as a Presidential candidate. Trump is an enigma to many on the fence, and is a master at grabbing headlines. But when listeners hear the history and the mindset, it all begins to fall into focus. Trump views public life as a struggle for dominance and control, and for "winning" against all opponents. When someone throws a punch, he punches back, just like a fighter in the ring. There is no "right" or "wrong," it's just "business." On the many occasions where he has contradicted himself, that's "all part of the game." For example, he once said about Bill Clinton during his administration, "talk about scandals with women, if I ever ran for office, I'd have him beat there." Yet he recently criticized Bill for being a philanderer. "The rich," says Dachner Keltner in The Power Paradox, "invariably assign blame to others while they themselves feel no guilt for committing the same things." It is also a trait of the narcissist to refer to themselves in the third person, as when a basketball player like Lebron James (quoted in the audiobook "The Narcissist Next Door") says, "You know, I wanted to do what was best for Lebron James, and whatever Lebron James has to do to make him happy." ('Him?' He's speaking!) Trump has done this too, frequently on stage, besides liking the title "The Donald." Personally, Trump (and other very rich people) may refer to their blue blood roots (as Trump has done) to imply that they are racially and intellectually above the "riff raff." Obviously this is a controversial book with stats that many will dispute. But Trump disputes most science, including global warming, since it has implications to business profits and pollution. Who is right? That's for you to decide. D'Antonio ends the book by genuinely praising Trump for his accomplishments, yet also saying that in a society and culture that values wealth and fame, he is what we deserve (following the famous quote, "voters get what they deserve.") He notes that no one, not even many far more wealthy than he, has been able to capitalize on his fortune and fame as has Trump. Enigma, because although he is fair and rewarding to those he perceives on his side, cross him or join the "opposing team" and he will do or say anything to defeat and humiliate you. Welcome to the sport of politics. It's a winner-take-all cage fight to the death. Audiobook is narrated by Eric Pollins, a voiceover artist and TV/Movie actor whose tone is always spot-on.
THE INVENTION OF SCIENCE by David Wootton explores the origins of critical thinking and the concept of discovery. The very idea of discovering something new was, surprisingly, little known to sailors and politicians prior to Columbus. It is hard to imagine now exactly how, due to superstition and religious dogma, so very few people in the "dark ages" and beyond conceived—much less experimented—with elements of the natural world, with mathematics, or with abstract concepts. Historian David Wootton, a professor at the University of York, has here explained how it really was, and what has come to be since. The Scientific Revolution was the greatest revolution, he says, because it transformed mankind (or much of it, anyway) from willful ignorance into a better understanding of our relationship with nature. Galileo, Copernicus, Brahe, Newton, Einstein: these men (among others) paved the way, not just to our current technology, but to the very concept of facts, theories, progress, and explanations. Abstract thought was one of the tools used, along with geometry, that led to physics, as Einstein said, "My pen and I are greater than I alone." This audiobook, read by actor James Langton, is a fascinating overview that gives the listener perspective on why science is important, and how it has infinite reach.
June is Audiobook Month, and in fiction there are several interesting new releases making headlines in the audiobook world. David Baldacci's THE LAST MILE in CD format is the first I've seen that also includes an Mp3-CD disk for quick iPhone or iPod download. (I have interviewed Baldacci, and once recommended to his publisher that they do this, but it has taken years to see it happen…and whether I had anything to do with it is unknown. Perhaps they will follow another suggestion and include the movie version of books which went to film on the flip side as DVD?) As a judge in the Audie awards again, I was pleased to see that THE GIRL ON THE TRAIN by Paula Hawkins, read by three different actors, won Audiobook of the Year. It will be a movie in October. MARINE ONE by TopGun alum James W. Huston, is read by the excellent Joe Barrett. (Huston died this year.) And Daniel Silva's THE ENGLISH SPY is another Audie winner read by that most prolific of voice actors, George Guidall. (He won for Best Male Narrator. I met him at the Audie Awards once, a privilege since this man is a pioneer of the industry, having voiced no less than 1100 books!) On June 7 a new release of one of my fav mystery authors, Lawrence Block, is also a Guidall narration, titled HOPE TO DIE. And please check out my ebook THE WORLD'S FIRST TRILLIONAIRE, a satire that includes excerpts from three of my own novels.