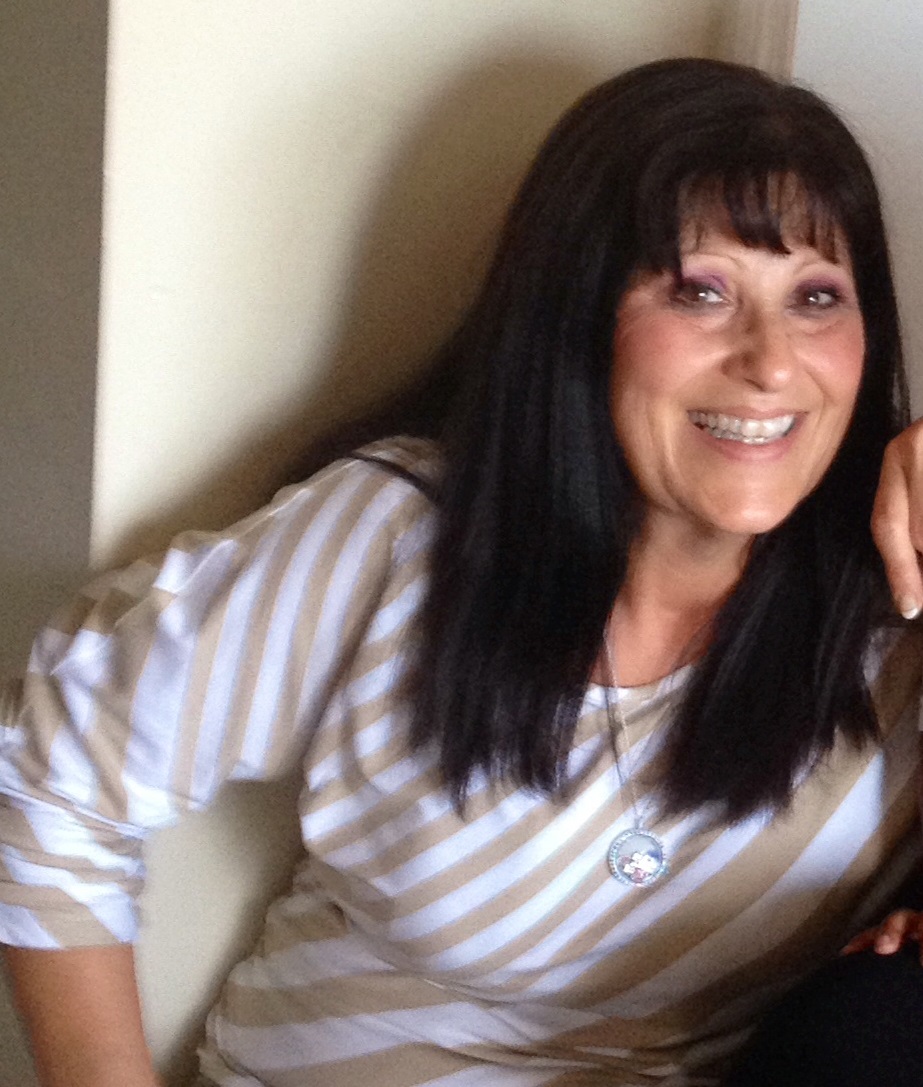 Roseanne is a retired USPS employee with an extensive background in USPS retirement, disability retirement, OWCP, EEO, Labor Relations and HR. She conducts individual and group counseling and is able to comprehensively discuss the pros and cons of employees who are on OWCP, disability retirement and regular retirement. Roseanne will be happy to answer your postal retirement questions. Contact Roseanne at roseanne.jefferson@icloud.com. Click here for prior Q&As and Click here for Q&As prior to July 2014.
Good Day Postal Employees……and a Very Happy New Year!!!
This has been a very busy month with emails and retirements seminars. It still amazes me how many employees are still confused regarding their benefits in retirement, and the very calculation of their retirement. Many still confuse CSRS rules with FERS (very different) rules in retirement (monthly annuity/pension) calculations. And as I have said for years, there are no cookie cutter retirements. It's no different…. with 2 exactly the same salaried employees. When filing THEIR RESPECTIVE TAXES, In NO way would it be that those two employee's tax return would net exactly the same results. Of course it wouldn't. There would no doubt be a difference in household family tax deductions, almost NO ONE EVER has the same amount of TSP, not every one is entitled to the Special Supplement. Some non-career time is credible if you don't pay it back (CSRS vs FERS diffences), some is credible with paying it back….and some non-career years you cannot buy back at all. In retirement and as in tax returns….all 3 factors (FERS, Social Security & TSP) play important financial roles in each individuals retirement, which is why it would not be the same…and added..almost never is. So again, your personal financial information plays a huge role in how much income you will have to retire on. The notion that the CSRS is SO MUCH BETTER, is only because employees will not put the maximum (matching) percentage in TSP to receive the matching funds from the employer. And the biggest percentage of a FERS employee's retirement should be their TSP…..and its not…and I do enough to know….you all out there are not doing right by yourselves if you don't FULLY FUND your TSP.
If I say that the complaints are so LOUD and PROFOUND…just saying that… lets you know…..its NOT where you WORK particularly….its for WHOM you work!! Because that IS the only common thread.
Q 1. Hello Roseanne, I started last year as a full time federal civilian employee. I previously worked for the US Postal Service as a Rural Carrier Associate, for 11 years, from September 1987 through September 1998. During that time I worked nearly one year of full time credit. I am told that since I started with the Postal Service after 1986 that this time is not creditable for FERS and there is no way to even buy back this time toward FERS retirement. Is this correct? If so, where can I go to see this in the regulations? Is that true.
A 2. Please read below the information relative to FERS retirement. This information was taken directly off the opm.gov website.
FERS Civilian Service
Creditable service under FERS usually includesFederal covered service, that is, service in which the individual's pay is subject to FERS retirement deductions, such as service under a career or career conditional appointment,
Unused Sick Leave under FERS can be used to increase an individual's total creditable service for annuity computation purposes only;
Federal service performed before 1989, where an employee's pay is not subject to retirement deductions, such as, service under a temporary appointment, as long as a deposit is paid. There are a few exceptions to the rule that the service must have been performed before 1989. Those exceptions are:
> Part-time, Intermittent, Temporary "PIT" service performed abroad after December 31, 1988, and before May 24, 1998, under a temporary part-time or intermittent appointment pursuant to sections 309 and 311 of the Foreign Service Act of 1980.
> Service performed under the Foreign Service Pension System
> Service as a Senate Employee Child Care Center worker
> Service as a volunteer or volunteer leader in the Peace Corps
> Service as a VISTA volunteer
> Service before 12/31/1990 with either the Democratic or Republican Senatorial
> Campaign or National Congressional Committees
> Service before 12/21/2000 with the Library of Congress Child Development Center
Service as a Senior Official
> Congressional Employees that do no elect program coverage and are subject to the Social Security Amendments of 1983
> Service performed under a Federal Reserve Bank Plan
> Non-appropriated fund instrumentality (NAF) service under P.L. 107-107 that can be used for title to an annuity under the FERS, but not in the computation
CSRS refund service that flips to FERS
Deposit: A deposit is the payment for a period of employment when retirement deductions were not withheld from your salary. The deposit amount is, generally, 1.3% of salary plus interest. You are not required to make this type of payment. However, not making the payment will eliminate this service from being used for title or computation purposes.
Retirement Deductions Never Withheld
Generally, nondeduction service cannot be credited for title or computation unless it was performed before 1989 and a deposit is made.
Deposit for Service Ending before January 1, 1989 and Covered by FERS
You can make a deposit for creditable Federal Employees Retirement System (FERS) service you performed before 1989 during which retirement deductions were not withheld from your pay. The deposit amount is, generally, 1.3% of salary plus interest. Interest is charged from the midpoint of periods of service and is compounded annually. Interest is charged to the date the deposit is paid in full or annuity begins, whichever is earlier. Interest is applied at the rates described in the table. If you do not pay for a period of this type of service, you will not receive credit in determining your eligibility to retire or in computing your retirement benefit.
Deposit for Service Ending after January 1, 1989 and Covered by FERS
With certain minor exceptions, a Federal Employees Retirement System (FERS) employee cannot make a deposit for non-contributory service performed after January 1, 1989
Q 2. Good evening, I saw your name and email information on the postalmag.com web sight. I was hoping you may be able to point me in the right direction. My father-in-law is a retired postal worker. He is gravely ill and is unable to answer questions we have concerning his retirement pay. Can you tell me who my mother-in-law could contact concerning her survivor benefits? Everyone is upset and confused so I am at least attempting to find her the right point of contact. Thank you in advance fr your assistance.
A 2. Hi, I would suggest (if he retired fairly recently) to see if the spouse knows where the paper work that was sent to him by OPM.. Office of Personnel Management. There is a blue booklet (pamphlet) type in blue and white that has information about what the benefits to the spouse. The phone number for OPM is 1-888-767-6738 and you can go to opm.gov. It will be very helpful to find his "CSA number". All annuitants (postal/federal retirees) have a CSA number. IF this cannot be found, then the social security number is the next piece of information that will be necessary. Roseanne
2. Follow Up: Thank you very much for your prompt response. I don't think we are able to find any of that information. He retired in 1999. We will call the number. You have been very helpful.
Q 3. I was reading the topic early retirement on the OPM.COM website and it says MRA+10 Retirement
If you have 10 or more years of service, you can retire at the Minimum Retirement Age (MRA).
Age Reduction
Under this type of retirement, your annuity will be reduced for each month that you are under age 62. The reduction is 5% per year (5/12 of a (1) percent per month). However, your annuity will not be reduced if you completed at least 30 years of service, or if you completed at least 20 years of service and your annuity begins when you reach age 60.
You can reduce or eliminate this age reduction if you choose to have your annuity begin at a date later than your Minimum Retirement Age. You can choose any beginning date between your MRA and 2 days before your 62nd birthday.
Does this mean if I have 30 years plus that I can retire before MRA? When I turn 51 next year I will have 27 years in the PO and 3 years in the Army that I bought back last year. My retirement comp year is 1985.
Q 3. Hi, I guess better stated is, if you are at least your MRA and have at least 30 years, that is considered FULL retirement (with no reduction); If you are at least 60 with at least 20 years that also is considered FULL retirement (with no reduction).
When (if) you bought back your military years, yes, that does ADD to the total number of years that are calculated for retirement. But nothing changes the rules about the age and years…..other than an early out retirement. So to answer your question….UNLESS you are at your MRA (and your are NOT retiring under an EARLY OUT authority) and have 30 years, your annuity will be reduced. If you have 30 years and are age 51, you still are not eligible to retire. You still are NOT at your MRA, years are NOT just the factor here. And yes, even with the 3 years you bought back…still, it's the age that you still have not met yet. Just as an FYI…..MRA+10 is not a great option….just my advise. Roseanne
Follow Up: Not what I wanted to hear, but better to know now
Q 4. Hi Roseanne,  I worked as a PTF for about a year and an half in 1987 and 1988. During that time I put some of my money into the Thrift plan the USPS offered. I got divorced and moved in 1988 and never did anything with my Thrift plan. Where would I go, or who would I talk with, to find my Thrift plan money now? Thanks
A 4. Hi,  You would call the TSP line at 1-877-968-3778.  Or you could go to the website at tsp.gov   On that website you will look to find how to withdraw your money….and you could do that on the form TSP-70, which is available on line as well.  Once you fill it out….(it doesn't ask HOW much you have in the fund, only the percentage you want out…and probably that would be 100%.  You will be taxed on that amount about 22%.  I hope this helps.  Roseanne
Q 5. I have a medical condition where I can only work eight hrs per day.  I was given a letter stating they were moving my starting time later than others.   Doesn't this justify an eeo complaint.  I'm over 50 with over 30 yrs service.  If I choose to walk away when would I collect retirement and how much?  Would I lose my health ins.?  It is amazing when you do your work and am a good employee the unjust tactics and unprofessionalism and disrespect mgmt dishes to me.  Just give a letter – no verbal communication at all.  Other employees resent me because I leave after 8 hours and they are forced to work overtime.
A 5. I will explain this answer so it really makes sense to you all out there.  NO this NOT an EEO complaint.  Generally this type of issue is NEVER an EEO.  You don't say, so either you filed a grievance and lost or found out it was not a grievance.  As Management, we have the right to modify and change where needed (including employee schedules) for " efficient use of our employees"   It's not an efficient use of 8 hours of an employee's time if a portion of the time the employee is there, no work is!!!  Eight hours a day is eight hours a day if you start at 6am or 9am.  If your begin tour is 0700, and the mail is not at the station until 08:50, in the real "make sense world", you got to admit changing hours to match when the work is there is more than valid.  When a postmaster, manager, or supervisor change's an employee's schedule, it has more to do with an instruction from THEIR higher level manager, (you have NO idea of how difficult these jobs are..the juggle of hours…..what operation #  to put it these hours in that are not budgeted….like I say you have no, idea!!)……a  "direct order" mind you, not from them trying to screw with you personally.  And I am sure that if offered an early out you would take it….and you should, because you need a few years to reach your MRA.  AND I AM NOT SO FAR FROM THE BUBBLE TO NOT KNOW……yep there are managers, postmasters and supervisors that will REACH OUT to screw with you.  Years ago I made this statement in this column, "EVERY POSTAL EMPLOYEE HAS HAD THEIR DAY (OR DAYS) IN THE SUN WITH THE PO "…..every one of us!!  We all have had  issues with upper mgmt, lower mgmt, union at one time or another in their career.  And generally the reason is those damn 3percenters!!
3Percenters:.  THE SCREW UP's/LOSER's, (craft & management alike…union too)  the 3% that nothing is EVER right for – nothing ever.  You know, a 3% employee, is the first one to call "tech" on another say carrier, but expect solidarity from fellow carriers in their behalf.  Walks juuuust..on the edge….  never giving an ounce more, but expects concessions everywhere.  You all know who you are, and so do your fellow employees, KNOW WHO YOU ARE.
If your begin time is 7:00 am, and mail is not getting to the station to be worked until 8:30 (yah, yah, I know its because of the PLANT not getting the mail to the stations on time…. .ssdd) changing your schedule DOES make sense.  By verbally communicating this is not correct procedure, a letter is correct procedure.  If you were told this verbally and it was something you didn't want to do, you would DEMAND it in writing.  And the letters usually contain language that states – " For the good of the service".   And it is for the good of "efficient" service.  Wake UP!!  8 hours is 8 hours….you could be in a real "crappy" district and those "limited" 8 hours ya got there….could be spent on Tour 1 in the a plant…"quityerbitcihn" for real!
Till We speak again Roseanne