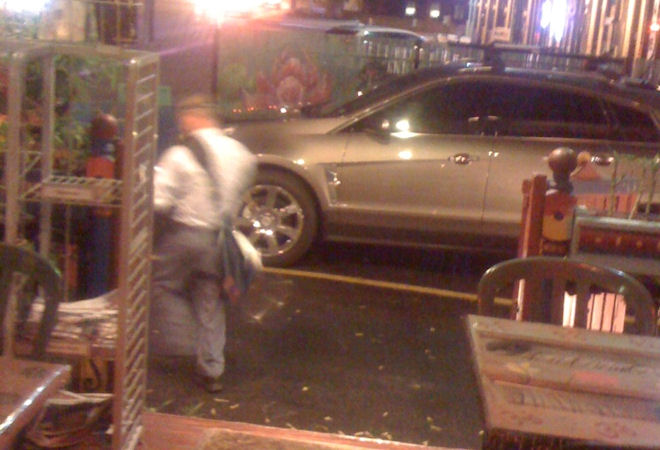 Seems like each morning when us carriers clock in at my ole post office there's a supervisor or manager barking that there's no mail today, or any day, and that we should all be back early because people just aren't mailing as much as they used to.
Well, the supervisors are only counting the mail that is cased, and parcels, to determine workload and workhours. Some of the things that aren't included in the calculations are DPS letters, Red Plum mailings, and EDDM mailings. And we're having plenty of those.
Last Monday, we heard the same thing. On this particular day the DPS letters weren't really considered, as well as some other things, and an "early day" turned out to be 9:45 PM for some carriers. Part of the problem on this day was carriers out on leave for the holidays, but part of the problem is that mail bulk is holding steady. It's not uncommon to have (in addition to the cased mail) 6-8 trays of DPS letters, thick Red Plum circulars and 50 parcels a route.
And overtime seems to be through the roof. On this Monday in question, one of the carriers who was working on their off day worked 16 hours! That's about $600 for one carrier on one day. That's lawyer pay. And most all the carriers at my post office seem to be working 10-12 hours 6 days a week.
And then there's the clerk side. For the longest, we've had just two clerks trying to distribute all these various mails to the carriers each morning, but it's just not enough manpower. As a result, the station manager feverishly scans parcels while many carriers are on "742 Time" distributing mail and throwing parcels.
And now it's 2013 and there's an early out for clerks and even less employees to work in this new year? Oh dear.
Here's what Roseanne Jefferson said in January 2013's Postal Retirement Q&A concerning overtime:
"I think this will be a very interesting month in the post office. The sheer numbers that are leaving via AWPU early out, will begin to show wear on the post office very quickly if they don't do some type of restructure. I can't imagine it…..but what I hear from MANY MANY OF YOU ALL OVER THE COUNTRY!! is the amount of overtime and penalty time in 2012, especially towards the end of the year, according to you all out there…it was "record-breaking"!! Don't you, those of you that worked it, find it just over the top ODD to have worked all this overtime….why!!?? I thought there was no mail!! So follow that up with the OT and the penalty….and then all the thousands of "early out" employee's walk out the door on Jan 31….. well you tell me! I am sure you will, you all keep me so informed that I am able to relate information like this…..you all thinking it's just YOUR office, or YOUR district, or YOUR plant that is the only one's having this ridiculous OVERTIME…..not…it's all over."